Products meeting the search criteria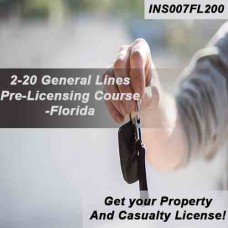 2-20 Resident General Lines (Property, Casualty, Surety, Marine, Health and Miscellaneous Lines) With this license you can: sell policies to insure automobiles, watercraft, homes, motorcycles, and pets; write errors & omissions policies, workers' compensation, a..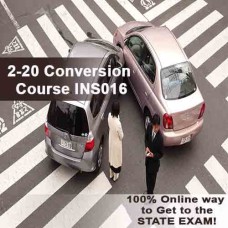 This 40-hour pre-licensing course helps an insurance agent convert their 4-40, 0-55, or 20-44 license to a full 2-20 General Lines license (state exam required). It covers the following topics of instruction: Property and Liability Insurance Concepts, Personal Automobile, ..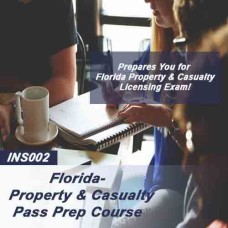 Taking this course will help you cram for your state Property & Casualty and General Lines exam. We designed our Property & Casualty Insurance Pass Prep and Cram course to help you study for your exams and build your confidence, thus reducing test anxiety.It uses the Redding Method ..
Showing 1 to 3 of 3 (1 Pages)