Products meeting the search criteria
This Real Estate Appraiser Practice Exams course prepares you for the state Real Estate Appraiser Exam with a database of over 440 questions with over 2,200 screens of information, it consists of a course map and practice questions. The course is designed to expose you to only correct information. ..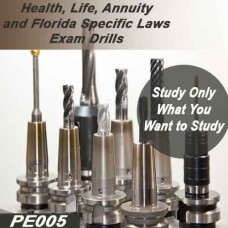 The purpose of this Florida Health, Life, and Annuity Practice Exams (PE005FL) course is to provide you with a greater assurance of passing the 2-15 examination on your first effort. It is designed to supplement the pre-licensing course by providing practice tests with questions similar to the State..
Showing 1 to 2 of 2 (1 Pages)